Wish I was a Punk Rockerrr...
One of the delights of Preston is a club called Warehouse. It is an alternative place as rather then playing just your club hits and r 'n' b, it hosts a jumble of indie, rock, punk etc. As a Tuesday night drew in Me, the lavly Stef and the beautiful Jas decided to wobble down the cobbles for a cheeky few. Going on a student night is fab as it offers something for everyone; with three floors dedicated to a different genre of music, which is perfect for me as I like a bit of pic'n'mix, not only in music haha.
If you were there you'd understand why I used the word 'cheeky' to describe our antics. After a few shots we were in well swing and soaking up the atmosphere. However, this is when the usually trouble begins (and this night was no different).. hello dares. Acting more like our shoe sizes (6 sometimes 6.5,) than our age we started causing the havoc among the floors.
Below are a few snaps of the evening, camera happy gaining evidence.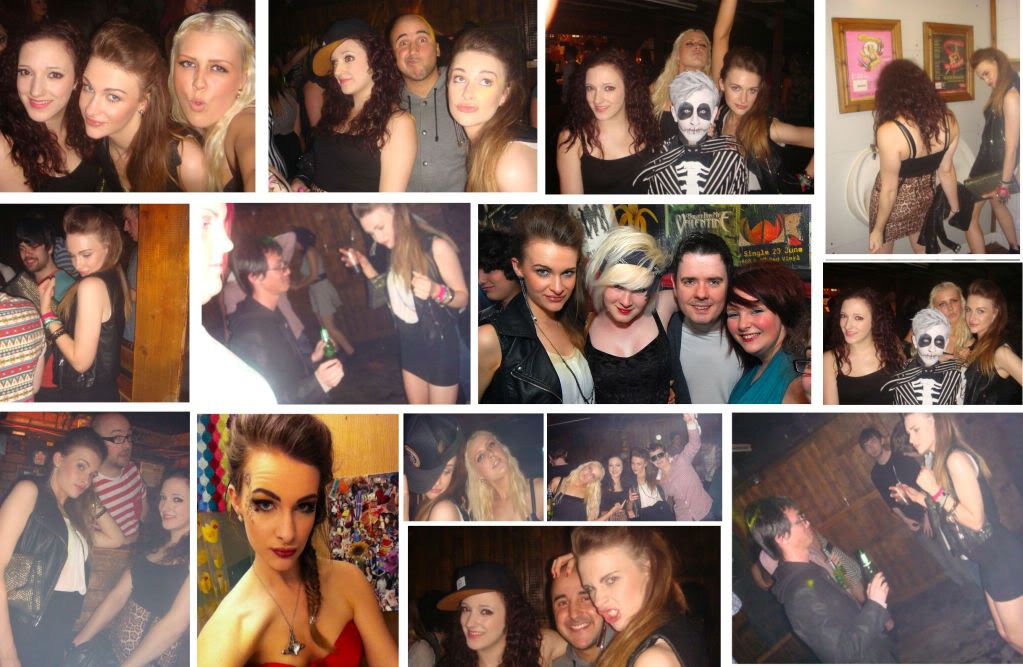 Just to give you an idea of some of the cheekiness we got up to, and perhaps some inspiration as to how to make an absolute "Rodney Blonker" out of yourselves here is the Dare's List.
I DARE YOU TO...
-Kiss the bouncer
-Bite that guy's bum
-use the men's toilets
-"borrow" that guy's jacket
-ruffle his hair for a 1 minute
-drag him in the corner to the dance floor
-break out doing the thriller
-jump in their photograph
memo: you do not need alcohol for fun, however you do need a fun mad individuals